---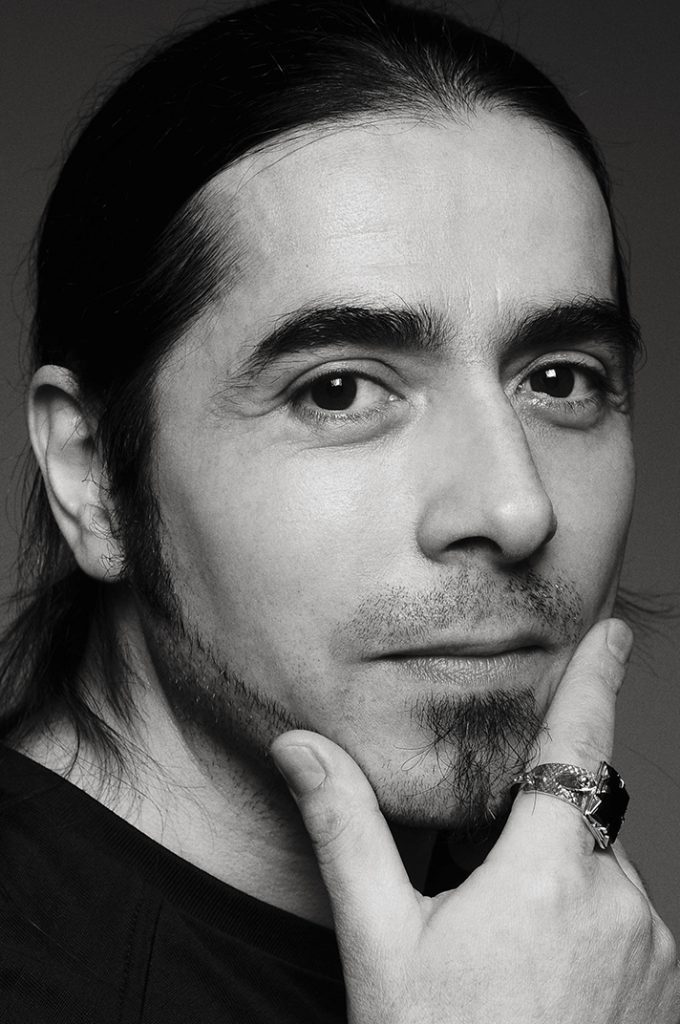 Photo credit: Arkan Zakharov
Award-winning master jeweler, Claudio Pino, is world-renowned for his breathtaking sculptural and kinetic rings. His intricate designs appear in mainstream films such as The Hunger Games: Catching Fire and Stephen King's The Dark Tower. Since earning his Master Jewelers Diploma in 1995 from the EMSOM Jewelry School of Montreal, Pino is exclusively dedicated to creating one-of-a-kind, contemporary fine jewelry. From concept to design to piece-by-piece fabrication, along with stone cutting, faceting, and setting, he executes his creative process with passion and dedication born from an extensive study of jewelry design through varied cultures and societies.
Pino has studied the origin of jewelry with the First Nations of North America, deepening his artistic talent as he melds his own modern aesthetic with ancestral techniques he learned from artists of different First Nation communities. Furthermore, to gain a better understanding of the significance of engagement rings, Pino ventured to Egypt to examine the largest collection of ancient Egyptian jewelry in the world at the Museum of Egyptian Antiquities and at The Great Library of Alexandria. This collection includes one of the earliest engagement rings in history, owned by Queen Aah-Hotep, the mother of Ahmose I. The experience of personally viewing the jewelry of the Pharaohs, combined with illuminative meetings with well-known antiquities specialists, has inspired Pino's worldview on ancestral customs and symbolism in relation to love, all of which he incorporates into his work. These studies were made possible thanks to The Conseil des arts et des lettres du Québec.
Awarded The Steele Trophy for Best Jewelry Design in Canada in 2009 from the Metal Arts Guild of Canada, Pino has earned the distinction of being a master of all metal. Yet he finds his greatest joy in manipulating platinum, palladium, gold, Argentium, and silver to evoke their poetry. Whether exploring systems in motion, the metamorphosis of insects, or the pace of urban life, his passion awakens first in the transformation of the raw material.
In 2009, to deepen his knowledge of the history of engagement rings, Pino went to the Egyptian Museum in Cairo, which contains the largest collection of Ancient Egyptian jewelry in the world. Seeing the Pharaohs' jewelry and meeting with well-known specialists allowed him to better understand the ancestral techniques and to learn more about the symbolic importance and origin of the engagement ring. This project of research and creation was made possible thanks to the Conseil des arts et lettres du Québec.
Moreover, in 2011, Pino received a long-term grant from the Canada Council for the Arts to attend Holt Academy Jewelry in London England, where he pursued a master's degree in the study of platinum under the guidance of Master Jurgen J. Maerz, former director of Technical Education for Platinum Guild International, USA. Later, in 2013, he completed professional training on stone faceting at the Ashton Gemstones Studio in California.
Pino's collections have appeared in such museums as The Carnegie Art Museum; The Houston Jung Museum; the Museum of Vancouver; Santiago Decorative Arts Museum; and in prestigious galleries, including Aaron Faber Gallery and The Forbes Galleries, both in New York; Reinhold Jewellers, Puerto Rico; Mobilia, Cambridge; Velvet da Vinci, San Francisco; 18Karat Studio+ Gallery, Toronto; Bertin Toublanc, Paris; Elegance, Taipei; Noel Guyomarc'h, and Galerie de la Guilde Canadienne des métiers d'art, Montreal; L.A. Pai, Ottawa; and Für Schmuck Meister und Margarita, Frankfurt am Main. He's participated in international fairs since 2000, including SOFA Chicago, SOFA New York; JOYA OFF, Barcelona; Cheongju International Craft Biennale; Hong Kong International HKIJMS; and at juried exhibitions during The SNAG Annual Conferences, namely the Ring Show in Savannah and Innovation Show in Denver, as well as Putting the Band Back Together: The Ring Show in Savannah.
His rings are featured in numerous publications, including the books Lark Jewellery Books: 1000 Rings: Inspiring Adornments for the Hand, 500 Wedding Rings: Celebrating a Classic Symbol of Commitment, 500 Gemstone Jewels; as well as in the book New Rings: 500+ Designs from Around the World by Nicolas Estrada; Steampunk Jewelry By Spurgeon Vaughn Ratcliffe; Such Capable Hands by Pat Robinson Schmidt; Masters of Jewellery Design in Canada by Cora Golden; The Art of Soldering for Jewellery Makers: Techniques and Projects by Wing Mun Devenney.
In 2013, he unveiled his first book, "The Power of the Rings". This hardcover includes an introduction by Maegen Black, Administrative Director of the Canadian Crafts Federation.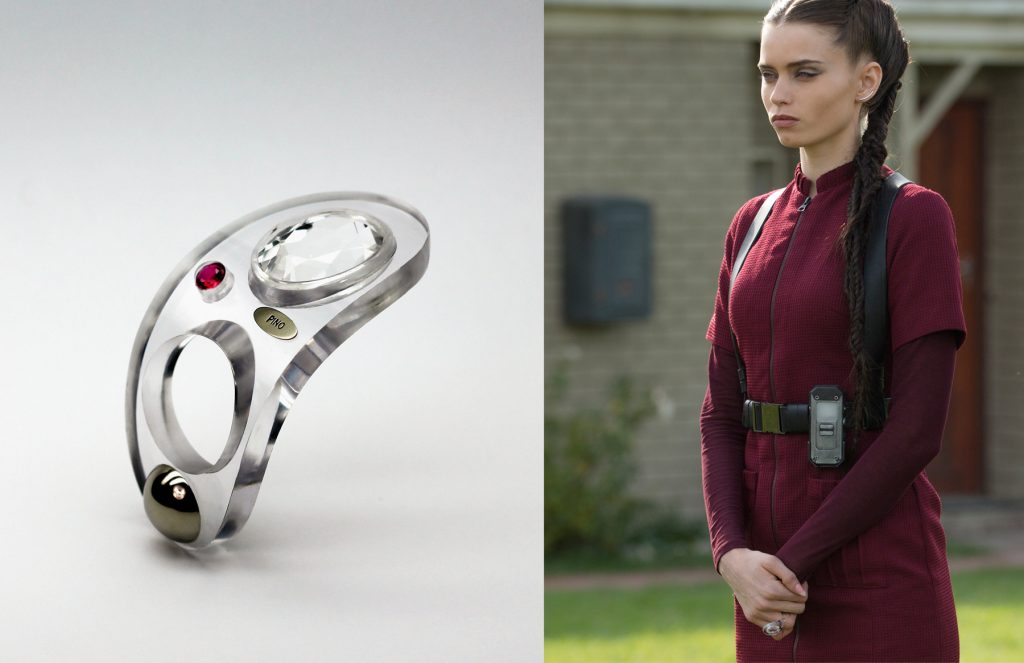 Also in 2013, Pino's rings were chosen to be worn by characters played by Stanley Tucci and Lenny Kravitz in the blockbuster Hunger Games: Catching Fire. He worked with the Lilian Raji Agency and collaborate with the world stylist Trish Summerville. And in 2017, his rings again were chosen to appear on the big screen with the movie, The Dark Tower.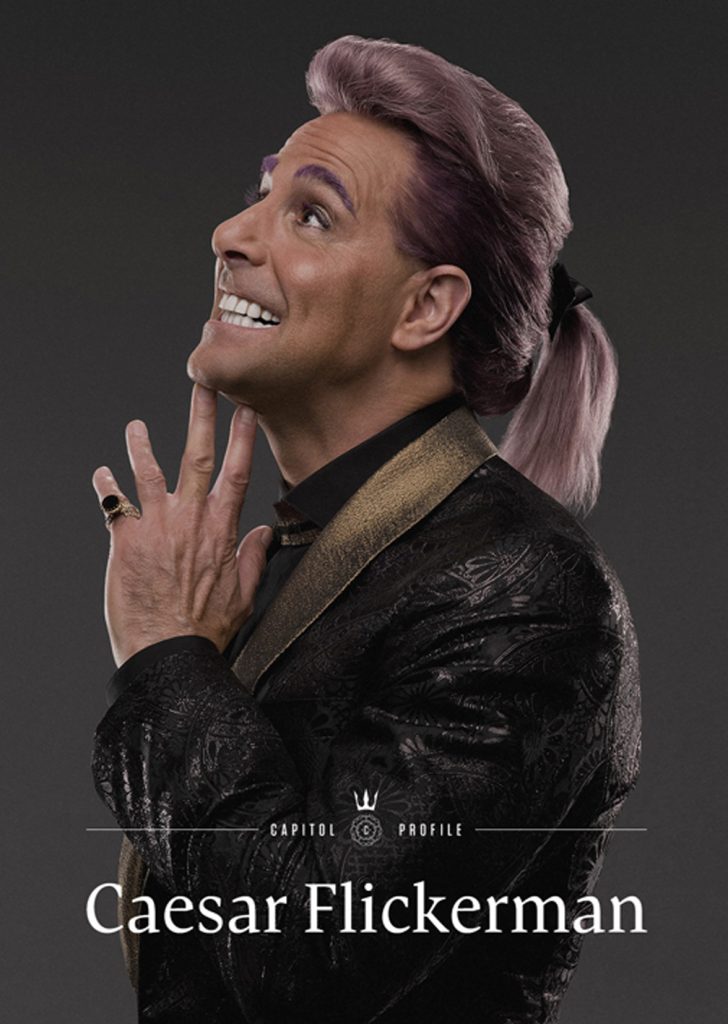 Claudio Pino's work is always recognized for the Pino-esque way of transforming raw materials into kaleidoscopic works of fluid art.

— Lilian Raji